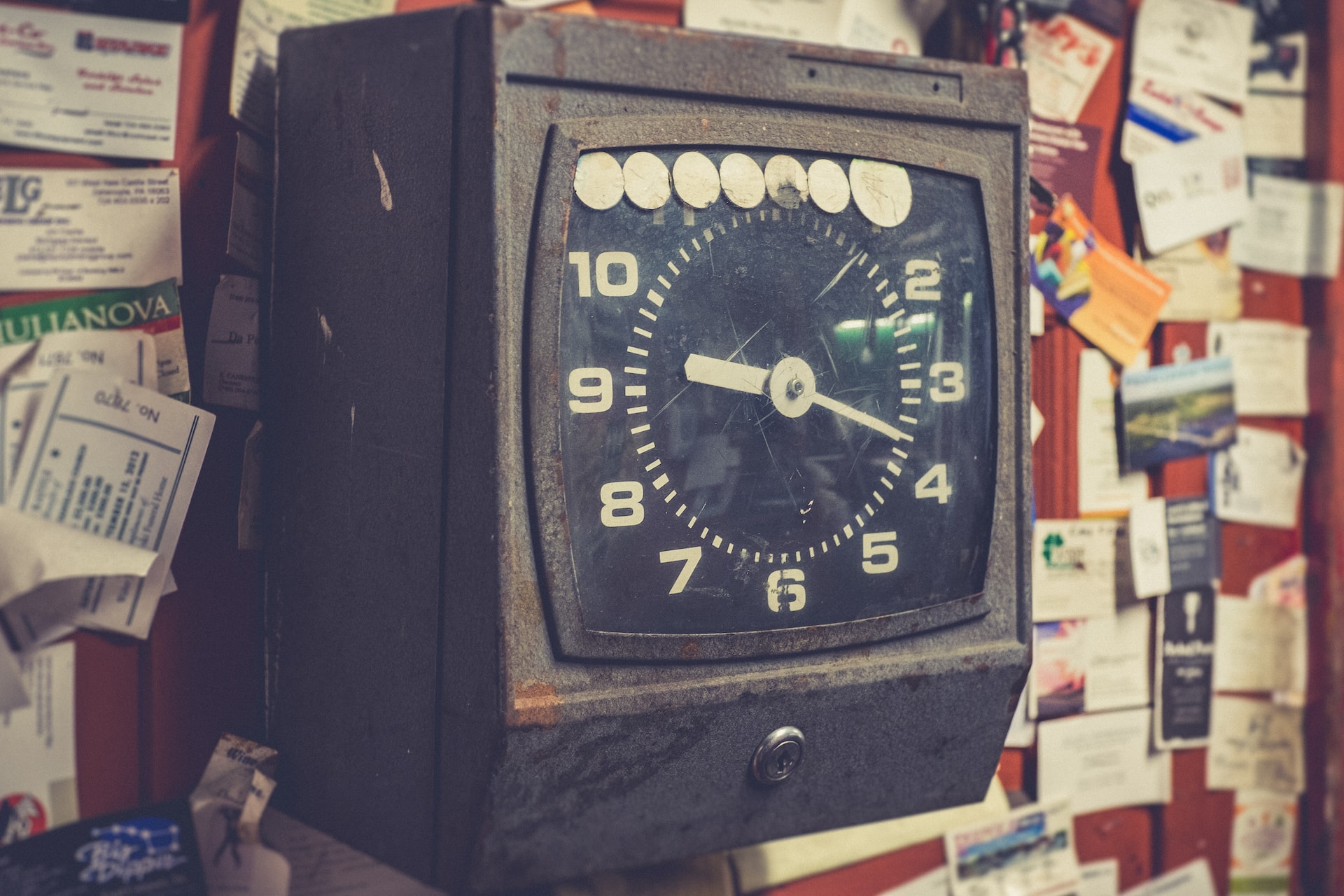 So, how do you go from excuse-making, self-doubting, pity party loser to a card-carrying, bullet-proof optimist?
You are about to find out.
If you need motivation, are stuck in a job you don't like, or just like watching train wrecks. Keep reading because this will help.
First, a little background.
1990
I grew up a pretty normal 80's kid. Latch key, divorced parents, mullet, etc.
I liked building stuff. Loved Legos. Loved sports (mainly American football). And I loved music.
As it turns out, they were all indicators of what drives me and 'should've been pursued all along.
But I didn't.
I listened to people tell me why I couldn't instead of figuring out how I could.
"DJs and radio people don't make any money, you need something secure."
The bottom line, it wasn't their fault, I just didn't believe in myself. I was scared to step out of the box and ruin my life.
So I started down the "safe" path…
Here's a list of my jobs, along with some of the valuable lessons I learned.
1- Shorty's Cafe (Dishwasher/Fry cook)
Good first job. My dad told me when I turned 16 that he would no longer give me money for anything other than food and clothing.
Hot, and I smelled like a deep fryer, but people were fun and it put some cash in my pocket. It was nice having money even though I didn't spend it wisely.
The $4.25 an hour added up to a weekly trip to the music store for a cassette or two. And just enough to get a pack of cigarettes and a cup for the weekend's underage barrel party.
2- McDonald's (A bit of everything)
I worked there for two years, and the place made a good impression on me. I really like the structure. Say what you will about McDonald's, but it is still one of the best systems I worked into this day. Two of my children worked there recently, and it is still a well-oiled machine. Ray Krok was a genius!
3 - Army National Guard (Infantry)
Impossible to list all the lessons I learn in the Army from 1990-1999. So many (A future post, perhaps?). All I will say for now is that everyone should serve in some capacity at one point in life. Thank your Veterans!
4 - Shopko (Candy School Clerk)
If you aren't from the upper midwest, Shopko was a Target competitor. It was interesting to see behind the scenes of a retail store over the Holidays. Drafting and Design Tech college by day and Shopko by night.
5 - Watkins Distribution Center (Picker/Packer)
I would be packing boxes filled with spices, lotions and potions for filling totes for people who were. Think of those images you see of Amazon distribution centers. They were doing Distribution WAY before Amazon came along.
6 - Bangers Pub (DJ)
Fun job, and I was invited to all the after-bars. A couple of things I learned;
It's not smart to have a bar tab connected to your paycheck.

You can only listen to Cecilia (Simon and Garfunkle), Celebration (Kool and the Gang), and YMCA (Village People) so many times before your eyes roll into the back of your head.

don't talk shit about Dave Matthews when you DJ at a college bar in the mid 90's.
7 - WinCraft (Screen Printing Laborer)
They make all the pendants, buttons, and whatnot for all the major sports.
This is kind of the period where things started going off the rails a bit. Before taking this job, I had dropped out of college mainly because I was partying 5 or 6 nights a week, and I could not get out of bed.
I told myself, who needs school, I'll just work full time. Well, I got a little bit of a rude awakening. Literally and figuratively because I worked 3rd shift, 11 pm to 7 am. I don't know how people can do it. But I think that lasted about three or four months.
The Loser Phase
This was a period of my life when I was really becoming a mess (age 21). Around this time, my roommates and I were evicted from our apartment. I had to move back in with my dad, stepmom, and 2 very young siblings. It was humiliating for me. I had to sleep on the couch. And I lost my car around this time too, so I had to walk 4 miles to work until I scraped up enough to get my car out of impound. That was fun!
9 - Winona Heat and Vent (Sheet Metal Laborer)
I didn't know how good I had it working here. A good, respectable company that is still going strong today. I probably could have made a career there, but I was partying too much. Hard to get up for work and keep a job when you drink and party until the wee hours of the morning.
8 - Winona Manufacturing (Factory Laborer)
They made very cheap end tables and coffee tables. Compared to most full-time jobs in our area, I think it paid the least.
Overall, this place had an air of misery to it. Like that Stephen King movie movie "Night Shift." All the workers seemed to be depressed, on something, and just trying to get through the day, so they could get to the bar or anywhere else besides this place.
I learned I could not stand in one place for 8 hours, flipping pieces of particle board onto a skid. It was the most depressing, mind-numbing job I had until now.
10 - Formgraphics (?)
Only worked there for 1 day because I stayed up late smoking weed with a friend, woke up late, and just decided to quit instead of going in late with my tail between my legs. I still feel like an asshole about it.
11 - Prime Steak and Cake (Dishwasher)
The friend I was smoking weed with helped me get a job here. But I lasted a month because, again, I was a loser.
Not good.
At this point in my life, there was zero optimism.
To really give you a feel for how things were going for me at this time, listen to this song by Corey Smith. It nails my mindset around this time.
I didn't hear this song until 10-15 years after this period in my life, but it took me right back there the second I heard it.
Check it out…
Ok, I better stop there.
I am going to wrap this up for today. I didn't realize how long this post would get, and you probably have other stuff to do.
I'll pick it up again next week.
So stick around and see how I turn it around. Lots of HUGE lessons coming up.
If you aren't on the email list, click the button and introduce yourself.
I'll send part 2 straight to your inbox.
See you in the next post when you'll see how I start to turn things around.